Ready to start selling online? Great! We got just the thing for you! Order a PRO Online Shop using WooCommerce from us and start selling in no time! Our custom tailored online shop development services are designed so that you can get your business runing at a minimium effort and cost.
WHAT DO I GET?
A SHOP THAT
SELLS!

A LOOK THAT IS
PROFESSIONAL!

A GREAT
MARKETING TOOL!
AND A LOT OF COOL STUFF INCLUDED!
---
All The Shop Specific Page Templates
Like Home, Shop, Product Category, Product Page, My Account, etc.
Up To 3 Unique Inner Page Templates
Like a Product item details page, etc.
Premium WordPress Theme
We us only the best industry-oriented WordPress themes
Professional Design Customization
Our designers will style up the chosen Premium Theme to make it uniquely yours!
Content or Product Slider
Beautifully designed content slider for your home page above the fold section
Wishlists
Allow your customers to save products for later purchase
Contact Forms & Support Module
Allow your customers to reach you through your website
Newsletter Opt-in
Build your mailing list and marketing campaigns using integrated newsletter signup forms
Google Maps
Put your business on the map and show your customers where they can find you
Blog Section
Boost your SEO ranking by adding fresh content to your website and keep your customers informed>
Inventory Import
We'll import up to 100 products with their images, content and categories
GDPR, Privacy and TOS
We help implement the most comon best practices when it comes to your clients privacy
And what is the process? How will this go?
---
AS SIMPLE AS 123!
ONCE YOU PLACE YOUR ORDER, WE WILL GATHER ALL THE NEEDE DETAILS FROM YOU
1. Collecting website information
from 15 min
After you place your order, our team will contact you to supply us with details. It is necessary to provide us with all the content and content placement instructions. You can do this by replying to the project manager's email or using a file sharing service. You will be able to discuss all the details regarding the color change and content adding with your personal project manager.
2. Fulfilling Website Creation Services
from 2 to 7 business days
After we get all the data, we will your chosen Premium WordPress Theme on on the server. After that, we'll proceed with the website customization and shop setup services. Our team will add your logo, content and products, change colors if needed, and will adjust the contact form, add a google map, newsletter opt-in, etc. You will be able to check the status of your project with your project manager.
3. Reviewing & finishing up
from 15 min
When our team finishes customizing your new online shop, you can check and approve the results. If you want to change or edit anything, you have to inform our team. You will have two free revisions. After the approval of the project, we'll send you the login and password details. You'll be able to work with the site's admin panel and manage it on your own making further customizations.
In order for us to deliver this service, we will need the following:
Logo (preferably in .SVG)
Colors that are to be changed
RGB codes of new colors
Content (images and texts) for informational pages and blog posts
Content placement instructions
Products and Categories CSV (excel) files and product images
Sounds nice! Can you also Host & Maintain the website for me?
---
YES WE CAN!
FREE DOMAIN NAME AND HOSTING INCLUDED*
MAINTENANCE: Your online shop will be in good hands! We will take care of every aspect ensuring it is running smoothly, updated, backed up and secured. Have some edits to do? No problemo! Just send them over! See our maintenance plans here.
HOSTING: Our state-of-the-art cloud hosting infrastructure ensure your website will be running like the wind!
NOTE* we offer free hosting and domain name registration for the first year; You may check our hosting and domain name prices here.
So how fast can you deliver it?
---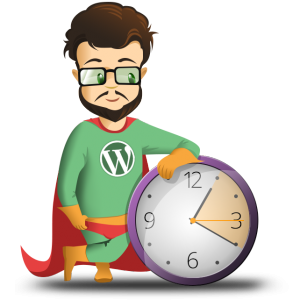 15 DAYS
TURNAROUND*
We work fast. It would most probably take a little bit more, depending on your own availability, to gather all possible detils in order to ensures a successful project. We only start work on the website after every little piece of information is vetted of by you and after we have gather at least the bulk part of the content.
NOTE* The turnaround is caluclated from the moment we receive the completed order and Project Details Form, but not counting weekends and holidays
I have some more questions before I proceed…
---
What happens after I pay?
Right after your payment, which acts as a deposit, you will be taken to a form where we collect all the details needed to start the project. One of team members will be in touch with you via phone or email as well to confirm your order and help you out with filling the form, if needed.
I have my own designs for the website?
In that case, we kindly ask you to fill out the Request A Quote form. We would be coding your designs clean, basically building a Premium WordPress theme for you, which will be super light-weight and lightning-fast!
I do not have content; can you help with that?
Tho we do not advertise our self as a marketing company, yes, we can help with writing up some content, or we can use placeholder texts which you can then change later.
I don't even have a logo, branding or any marketing materials at all. What now?
In this case we can proceed in one of several ways:
we have you choose from some color pallets and logo demos so we can get an idea of your preferences
we will use a placeholder for your logo for now
we can design your logo, as part of a separate project
I have no clue about all this website stuff or I am too busy to bother with it. Do you manage it all?
We have dedicated maintenance plans for this. You basically leave it to us and we see to it that it is up and running, we update it , add new content, etc. See our maintenance plans here.
And why would you choose to work with us?
---
BECAUSE WE DELIVER!
JUST CHECK OUR TESTIMONIALS BELOW!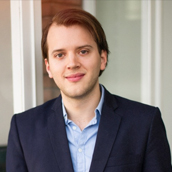 Floris de Haes
"We worked with more than 5 developers, over a period of more than 3 years of the Super WP Heroes team and had a very good experience. They were always available, handled fast when needed and delivered our requirements with quality. I can highly recommend Super WP Heroes."
CEO @ Budget Energie

OR OUR LATEST PROJECT…
10 Adventures is one of the longest spanning WordPress Travel Website Development projects we worked on, and not because we had any trouble wrapping our brains around it, but because it is that big and complex.
GET YOUR NEW WEBSITE TODAY
AND START DOING BUSINESS LIKE A PRO!